For those patients who have lost teeth due to periodontal disease or injury, dental implants offer a viable cutting edge option for restoration. Dr. Victor is able to provide a long-lasting solution that helps preserve bone structure, improves speech, and restores satisfaction with your image. During your confidential West Hollywood consultation, he will help decide the best type of dental implant for your goals and needs.
What are dental implants?
During the last 20 years, dental implants have become a desirable alternative to other methods of replacing missing teeth. Excellent success rates and a range of available options make implants an excellent cosmetic and functional solution. Dr. Victor can evaluate your case and tell you if you are a candidate for dental implants.
Structurally, a dental implant is a titanium-based cylinder that replaces the missing tooth root. After a period of time, other parts are placed on the implant to enable Dr. Victor to eventually place a crown (cap) on the implant. Implants can also be used to support full or partial dentures, dramatically improving denture retention and stability.
What are the benefits of dental implants?
When compared to fixed bridges and removable dentures supported by other teeth or gum tissue, implants offer numerous advantages:
Improved aesthetics
Since implants are placed in the gum similar to the way a natural tooth is supported, they offer a more realistic and natural look compared to other alternatives.
Reduction of bone resorption
When a tooth is lost, the supporting bone structure gradually recedes. Placing an implant in that empty space significantly reduces the speed of bone resorption and provides stability for this valuable tissue.
Retention
Patients who have experienced removable full or partial dentures know that keeping their dentures in place is always a challenge. Dental implants offer a great improvement to denture retention for all patients. In some cases the denture can be secured to a group of implants with special screws that stabilize the denture completely.
Preserving natural tooth structure
Often the preferred method of replacing a single missing tooth is a bridge. Bridges require extra preparation for the surrounding teeth to ultimately connect 3 or more teeth. This negatively impacts your health by making the task of retaining your teeth more difficult and by often requiring the destruction of existing tooth structure to create room for the new bridge. An implant is mostly an independent unit and does not negatively affect the adjacent teeth.
Additional benefits include…
Improved self-image and self-confidence
Natural look and feel
Strength and durability
Long-lasting
More youthful smile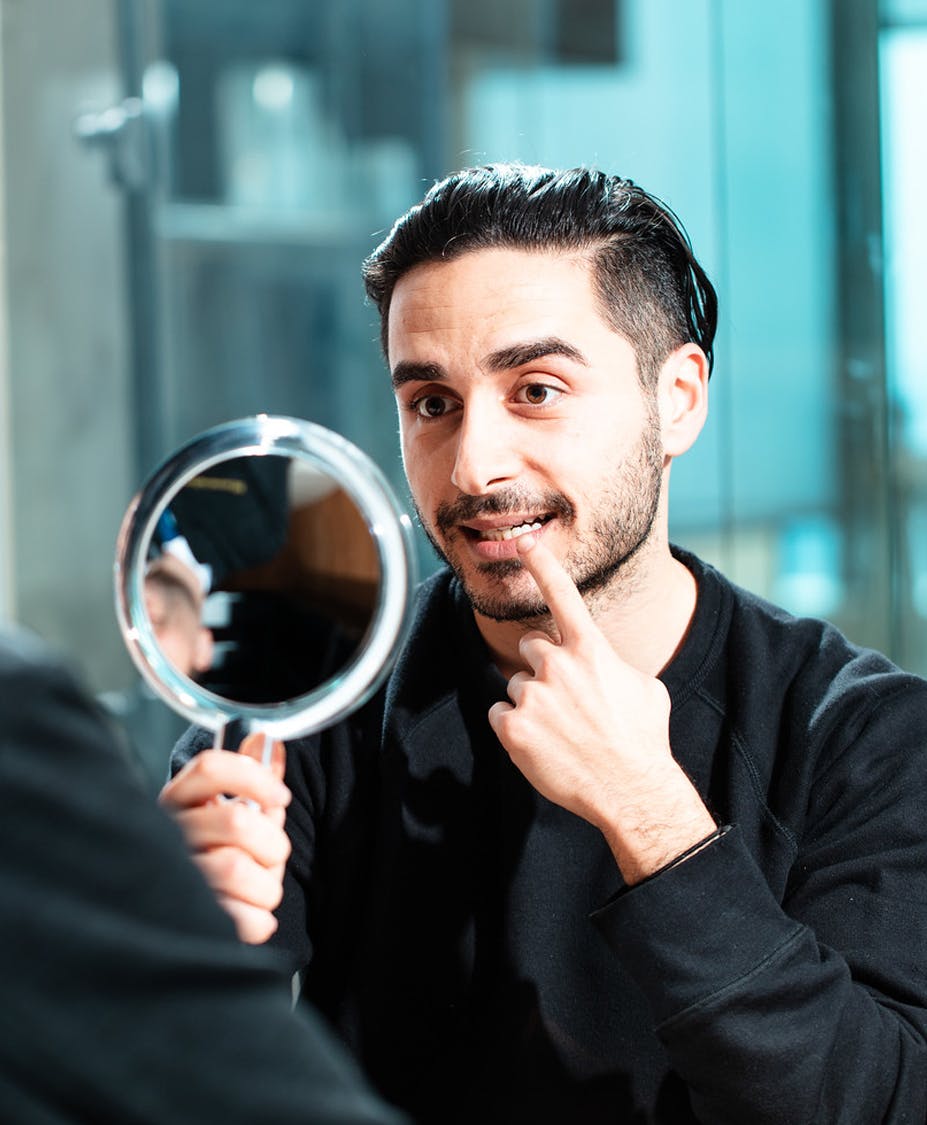 Who is a good candidate for dental implants?
Dr. Victor will meet with you for a private evaluation at his luxurious Beverly Hills office suite to determine the best course of action for your dental concerns. Most patients with adequate bone mass can have implants, although it varies among individuals. Typically an x-ray and CT-scan are performed to determine if you have enough bone to place the implant, as well as to verify the size and kind of implant that should be placed.
Why select Dr. Victor
in West Hollywood for dental implants?
After graduating from the world-renowned University of Southern California, Dr. Victor pursued additional rigorous training in cosmetic dentistry, root canal treatment and surgical dentistry. He is a consummate artist who understands the aesthetics of teeth better than most in the business, and who cares deeply achieving the ideal outcome for each client who passes through the door. Dr. Victor will work to craft the perfect dental implant for your needs, replenishing a youthful smile and a sense of pleasure when laughing, being photographed or looking in the mirror.